Created to empower young women, this training program encourages self-expression, increases students' dance technique, and cultivates positive identity and resilience.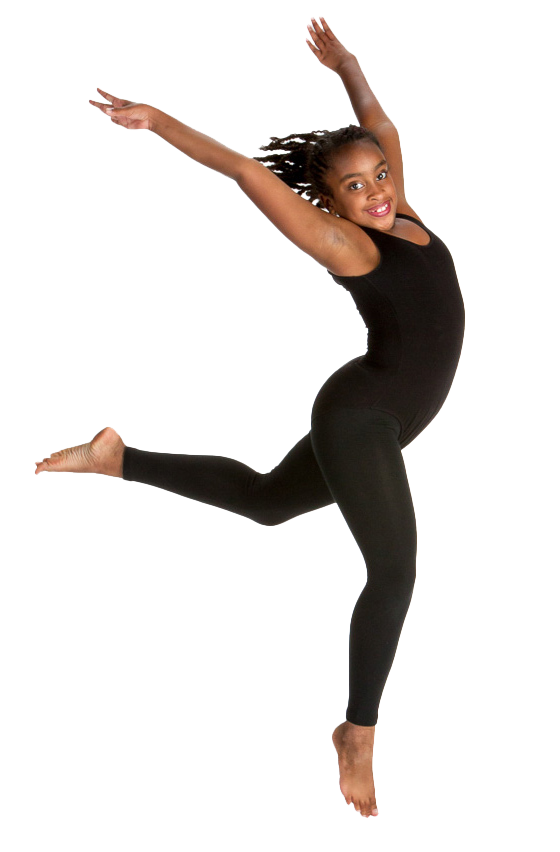 Dance four hours (minimum) weekly

Study ballet, modern, contemporary, West African dance, jazz and hip-hop

Create choreography with their peers

Train with guest artists who conduct workshops, set choreography, and serve as role models

performance and structures

Present works they co-create in multiple performances throughout the program year

Are eligible to audition for the Moving in the Spirit Ambassador Team
GLOW in Motion members also earn class points towards positive rewards and take part in educational workshops covering topics such as puberty/health, self-esteem and peer pressure, and conflict resolution.
All GLOW in Motion members sign a "commitment contract" outlining their goals and responsibilities for the program year.
How to join GLOW in Motion:
Participation in GLOW in Motion is by invitation only.
Students interested in joining GLOW in Motion should enroll FIRST in the appropriate Girls in Motion or Girls in Motion II class (based on age), which is part of our Stepping Stones program. Enrollment in an additional Movement Lab is also strongly suggested.

During the week of October 11-17, 2023, members of Moving in the Spirit's Program Team will visit all Stepping Stones classes to assess students  and select who will be invited to join GLOW in Motion

Selected students will have until the week of October 23rd to accept the invitation to join GLOW in Motion and be present in class.
If selected, the training schedule is as follows:
GLOW in Motion Ballet (Tuesdays, 5:15 PM – 6:30 PM)
GLOW in Motion Rhythmic Fusion (Tuesdays, 6:30 – 7:30 PM)
GLOW in Motion Modern (Thursdays, 5:15 PM – 6:30 PM)
GLOW in Motion Modern (Thursdays, 6:30 PM – 7:30 PM)
*Students not placed in GLOW in Motion can still take classes and perform with Moving in the Spirit. Moving in the Spirit is structured so that there is a class for everyone. Our program team will place you in an appropriate-level class so that you can build your technique and prepare for next year's assessment.