Moving in the Spirit's arts center is available to rent for performances, rehearsals, receptions, corporate meetings, and filming events.

Our new, modern facility is conveniently located next to MARTA's Edgewood/Candler Park station. All spaces are fully ADA accessible.
Spaces available for rental include: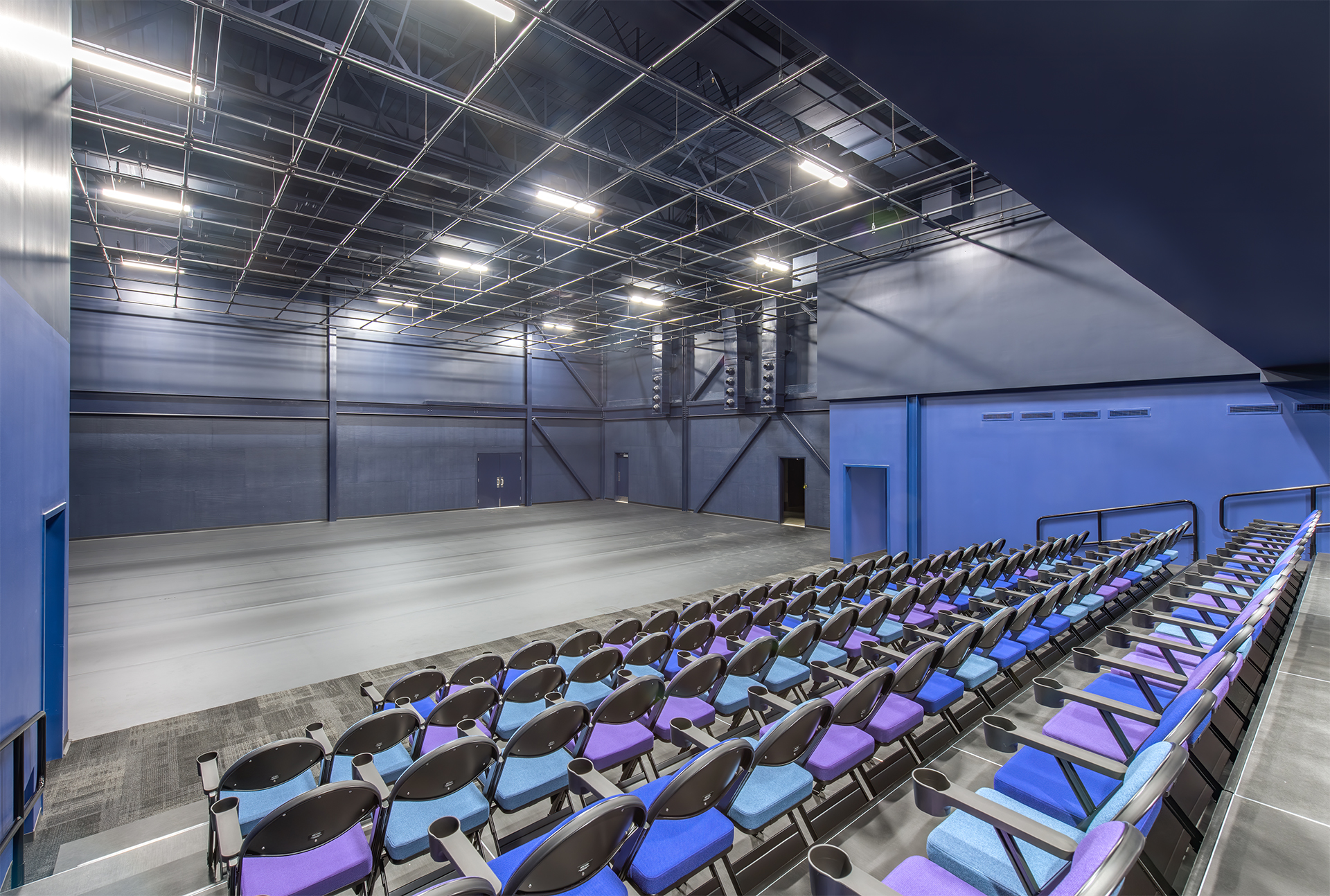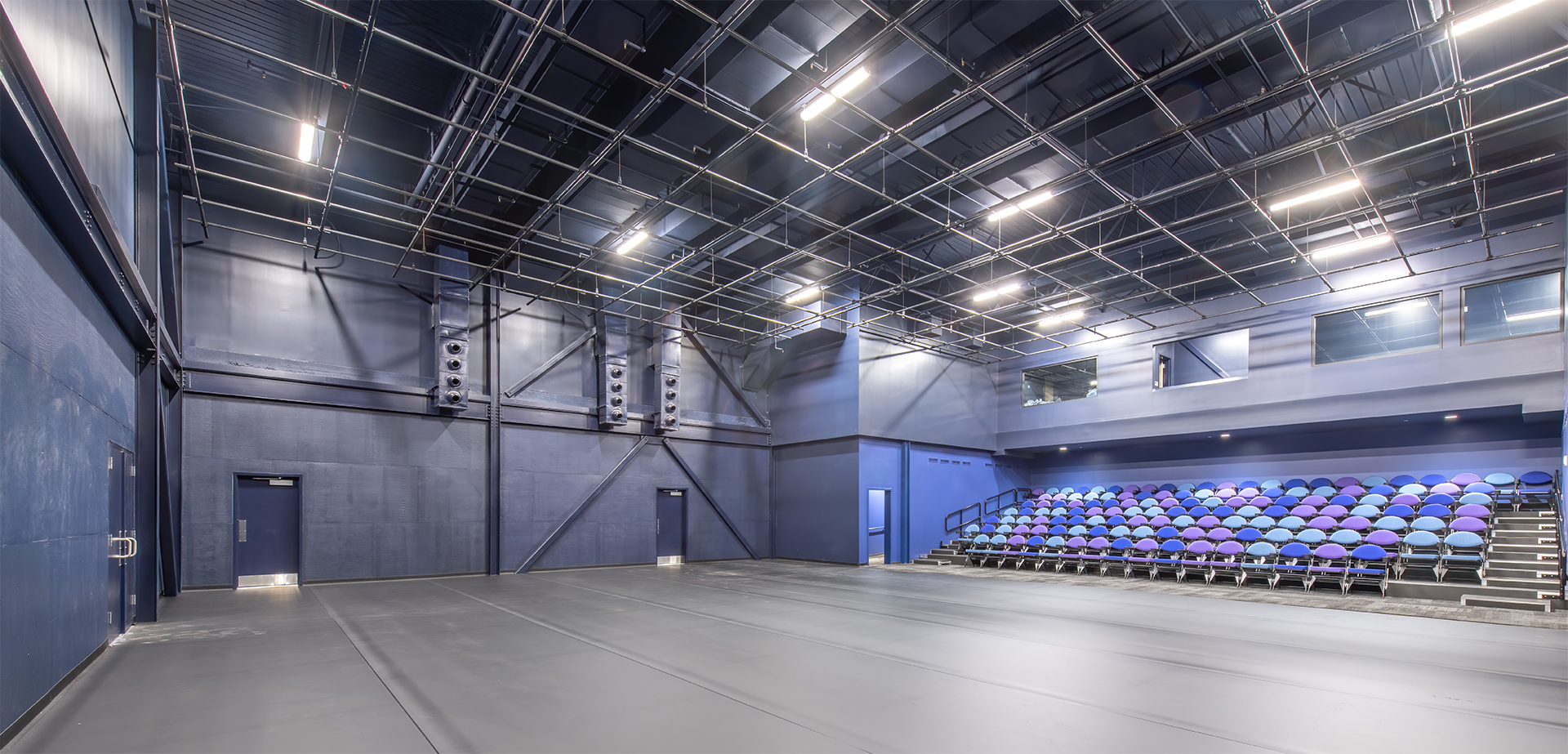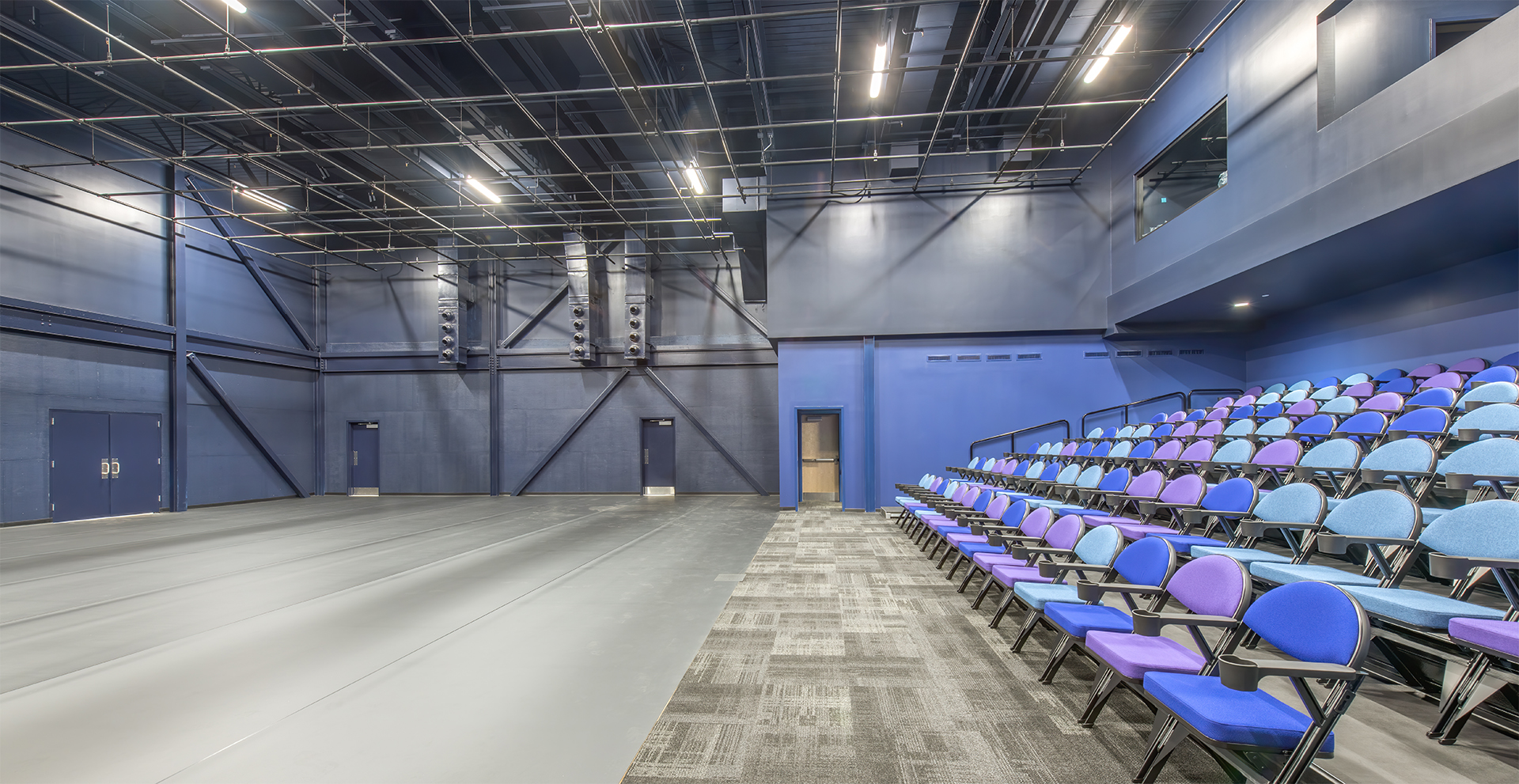 Our state-of-the-art theater is 45'x64', featuring Harlequin sprung floors and stadium seating for up to 138 patrons. Two large dressing rooms, each with a private restroom and shower, are included with weekly rentals. Industrial washers and dryers are available onsite as well.
This space is great for:
Performances.
Large group meetings.
"TED Talk" style presentations.
Filming.
Our two large studios, each measuring 40'x60', feature top-of-the-line Harlequin sprung floors to protect dancers' muscles and joints and prevent injuries. One studio has a marley floor and the other has a wooden surface, offering flexibility and variety based on your rental needs.
Each studio features a full mirror wall, large windows, and Bluetooth stereo systems. Capacity is 75 people per studio.
This space is great for:
Dance rehearsals.
Movement or fitness classes.
Corporate offsite meetings & team building events.
Photography shoots and filming.
Small performance or film showings.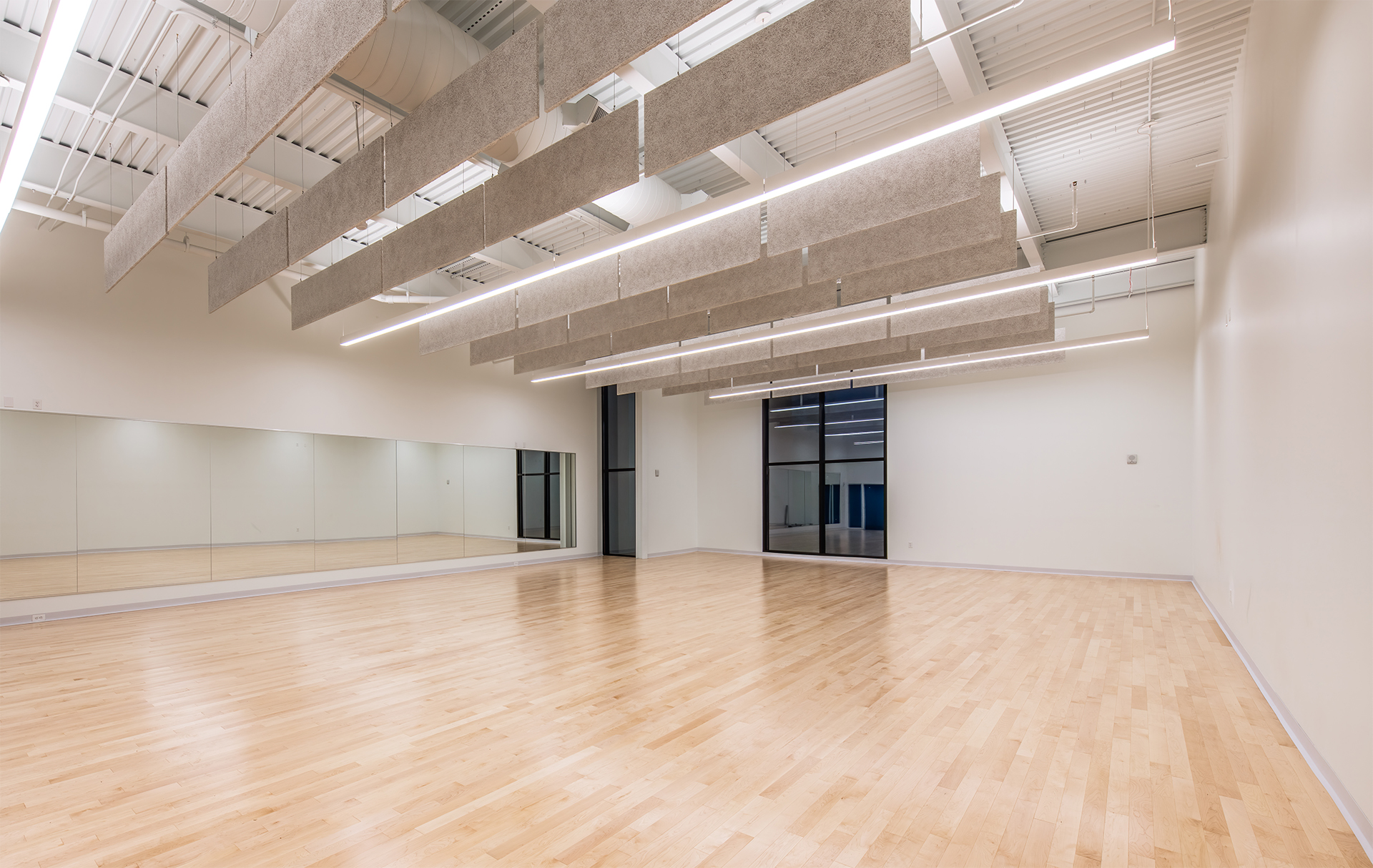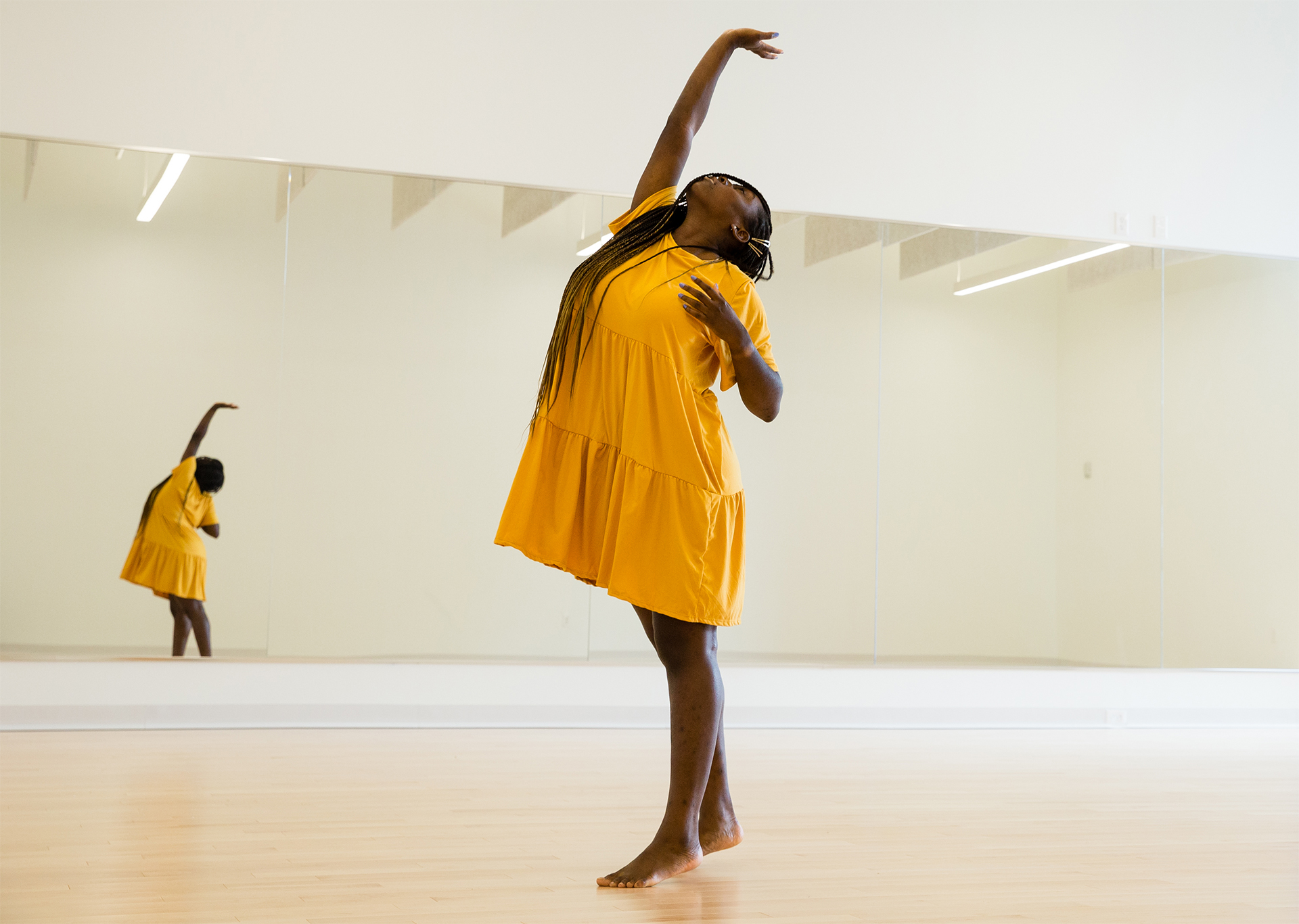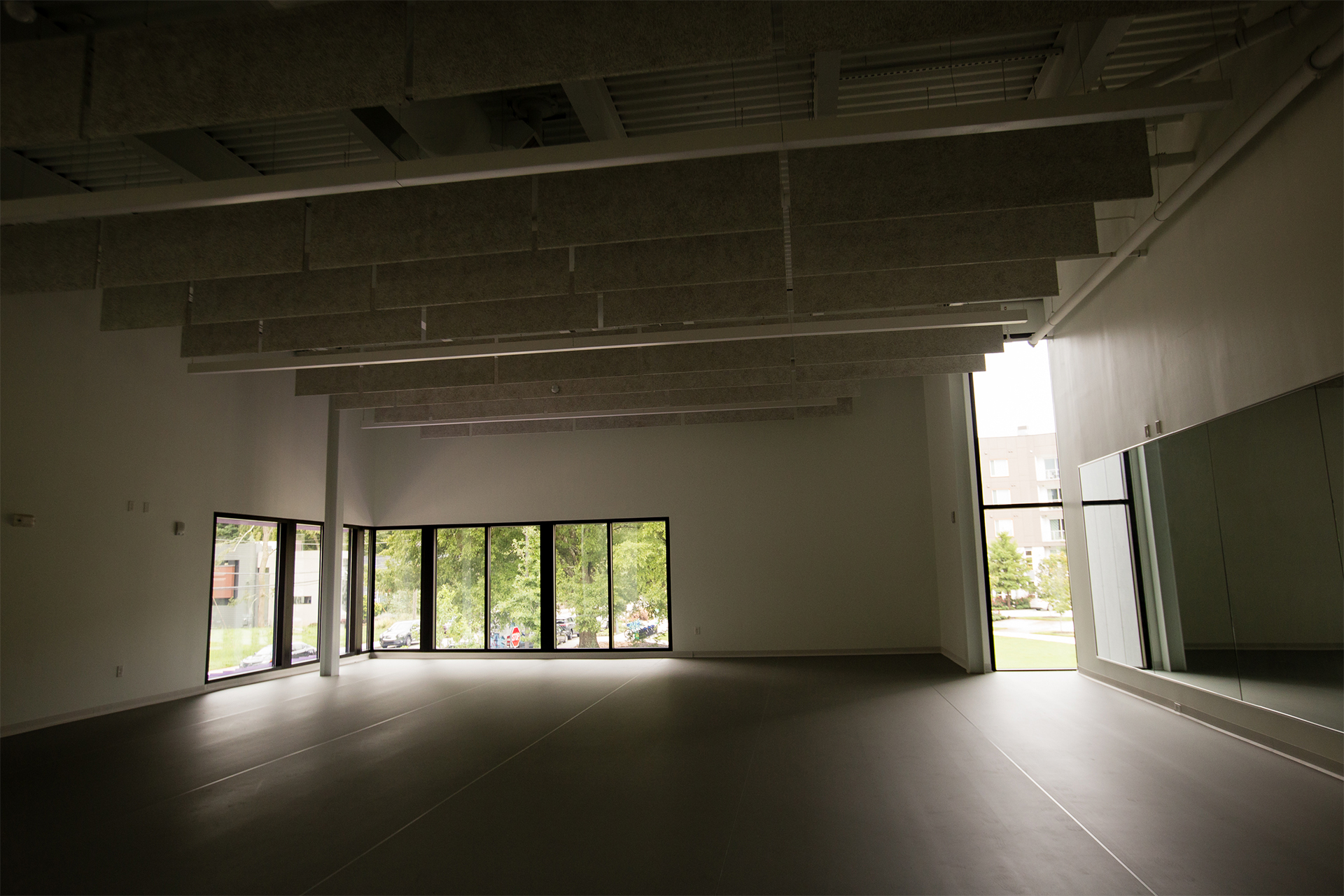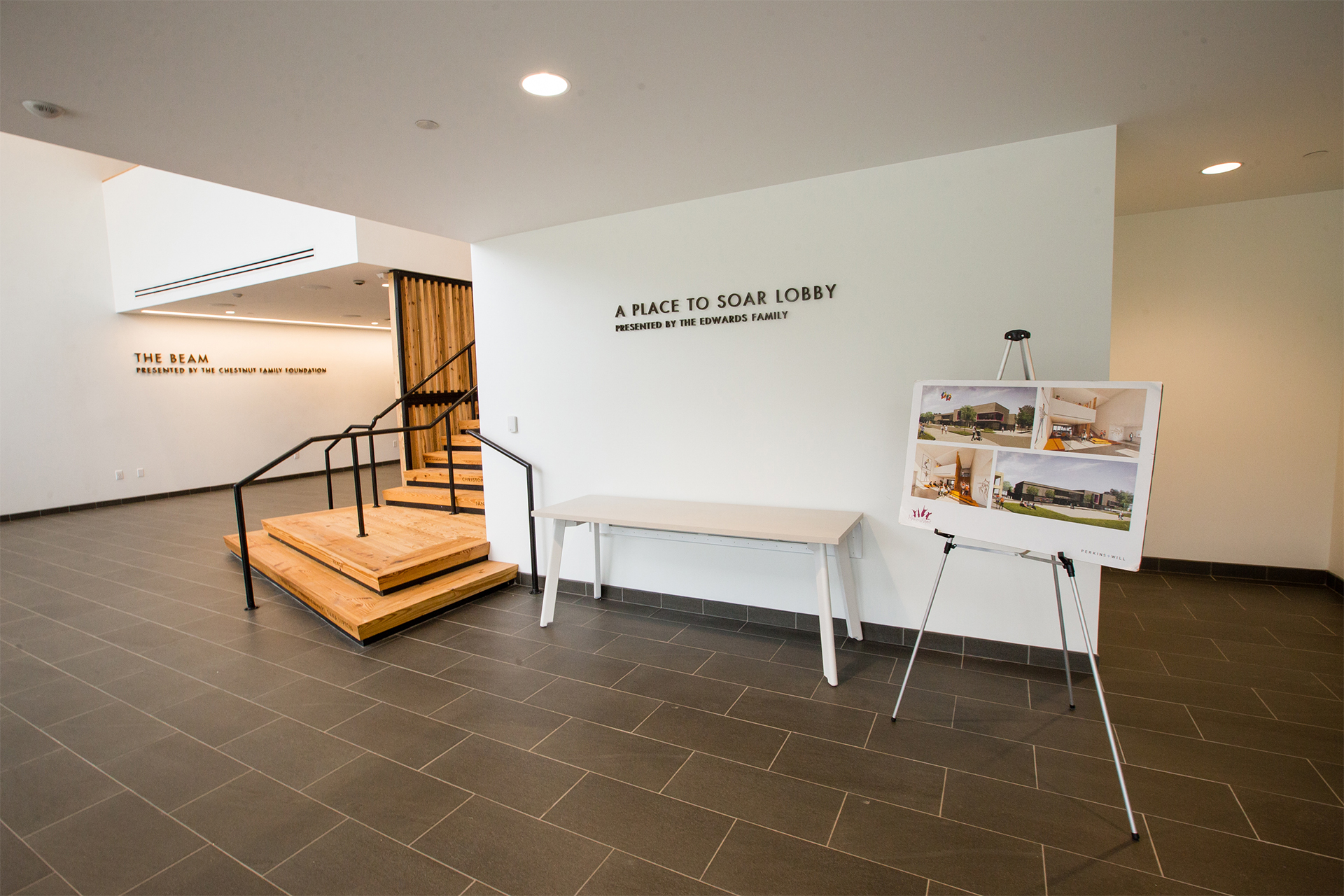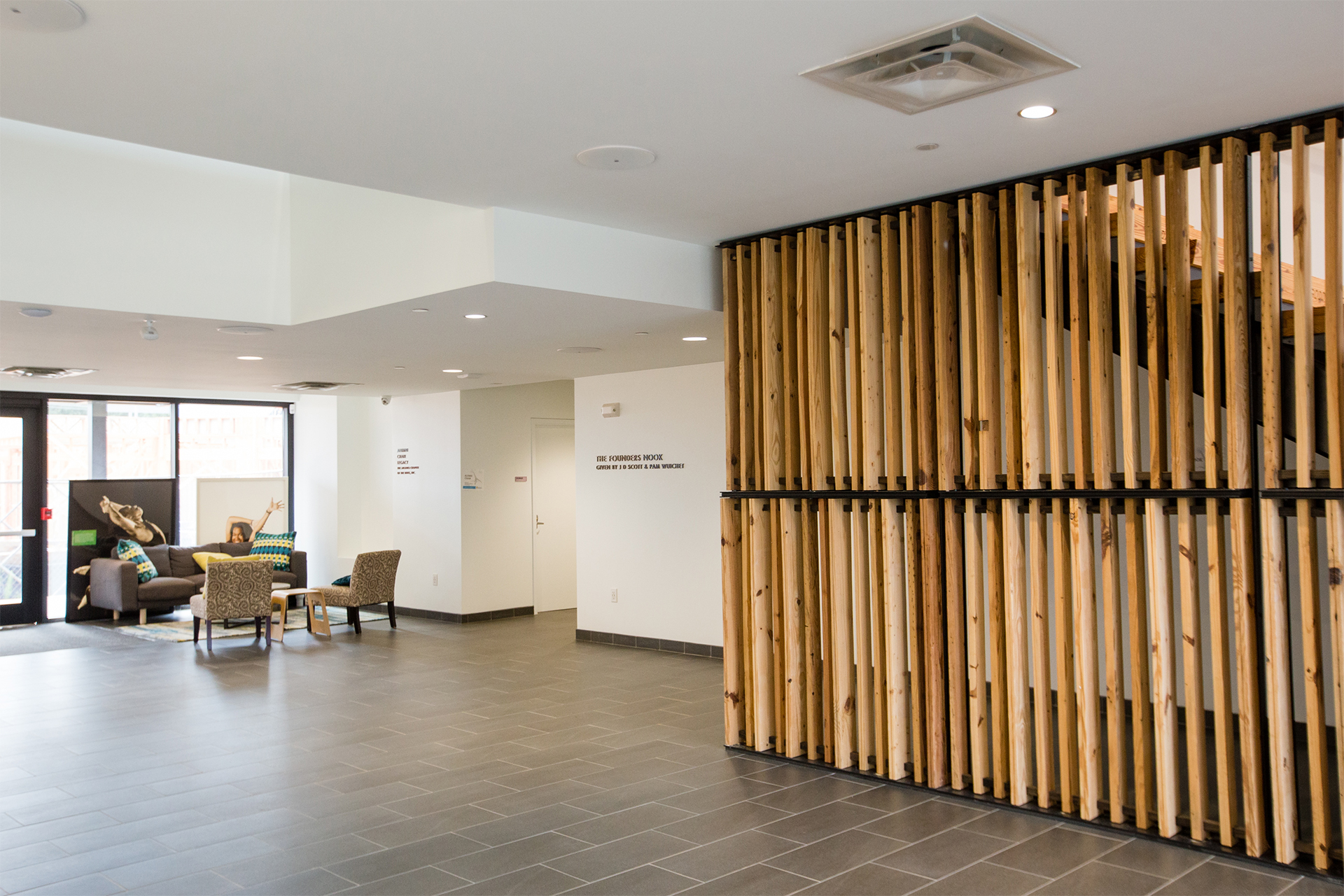 Our modern lobby features a beautiful, open space with floor-to-ceiling windows, several small seating areas, and stunning natural light. This area can accommodate 175 guests. A warming kitchen for catering services is provided with this rental.
This space is great for:
Receptions
After-hours gatherings
Community meetings
Perched on the upper-level above our lobby, this open-yet-intimate space boasts beautiful views of our greenspace and tons of natural light. Capacity is 25 guests.
This space is great for:

Small receptions
Small group meetings