Moving in the Spirit is an award-winning creative youth development program that uses dance to teach young people the social, emotional, and cognitive skills they need to thrive.
Through programs that integrate high-quality dance instruction with performance, leadership, and mentor opportunities, Moving in the Spirit impacts 250 children and teens annually in Atlanta, GA, encouraging them to overcome the obstacles they face each day and realize their highest potential.
Ultimately, students graduate from Moving in the Spirit as confident, resilient, compassionate leaders, poised to succeed beyond the stage and make a difference in their communities.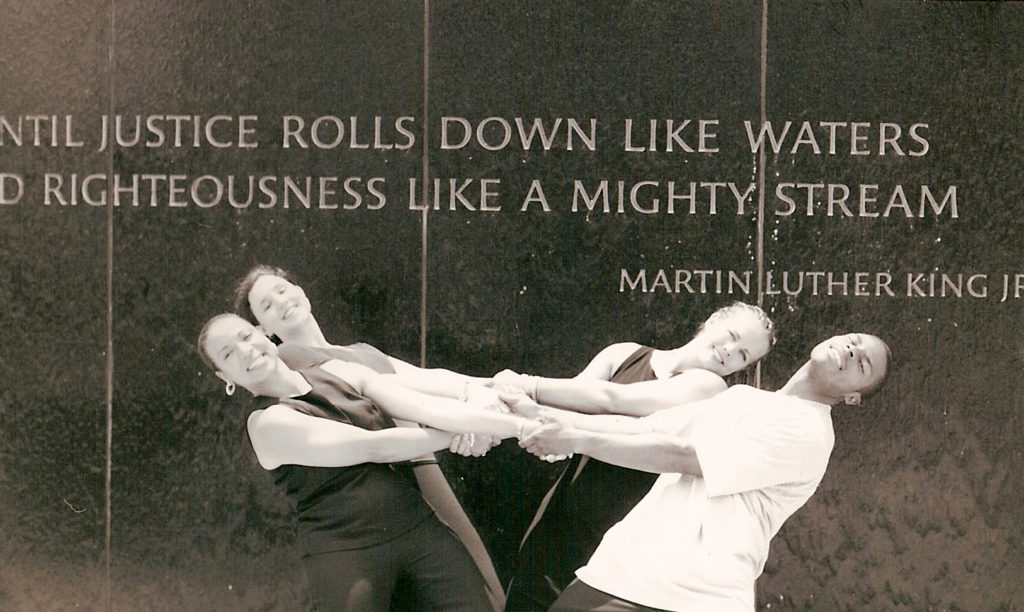 Since 1986, Moving in the Spirit has been committed to principles of social justice, equity, accessibility, and the dignity of all people.
Moving in the Spirit is open to all, regardless of dance experience. We provide our programs for a nominal fee, and sliding-scale tuition is available.
Our new facility is fully ADA compliant and welcoming to guests of all physical abilities, housing one of the few wheelchair-accessible technical booths in our city. We intentionally built our new performing arts center next to a public rail and bus station to promote transit accessibility and equity.
Our curriculum cultivates unity, empathy, and compassion. Much of our artistic content, developed in collaboration with the students themselves, focuses on diversity, tolerance, and social issues relevant to youth. Students frequently cite this as one of the most rewarding aspects of being involved with Moving in the Spirit.